Compression belt for a post-operative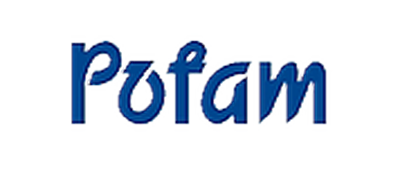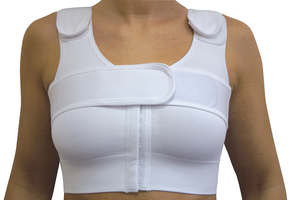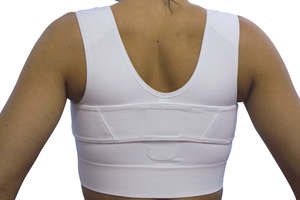 Designed for use with post-surgery bra
Keeps operated breasts in place and prevents implants from moving to the sides.
Anatomically moulded. Made of strong elasticized fabric. Adjusting to body shape and ensuring compression up to the top of the breasts.
Skin-friendly materials and Velcro closure at the front prevent the belt from biting into the skin and causing skin irritation.
By improving the flow of lymph, it supports treatment.
Indications:
After plastic surgery with breast implants
Underbust measurements for different belt sizes:
S - 70/75 cm
M - 75/80 cm
L - 80/85 cm
XL – 85/90 cm